A very frustrating problem I had with Microsoft Office 2013 was when I opened documents in Excel, they opened with a thin ribbon minimized window, like the picture below.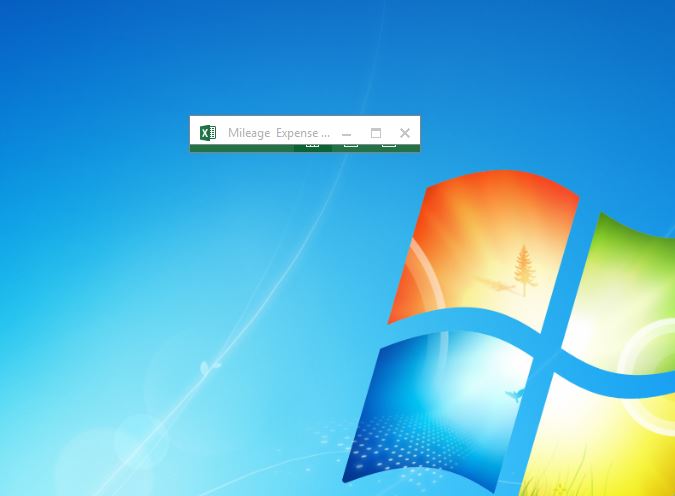 There is a simple way to fix this. Try the steps below.
1:) Open up any document in Excel, it will open with the minimized window like above.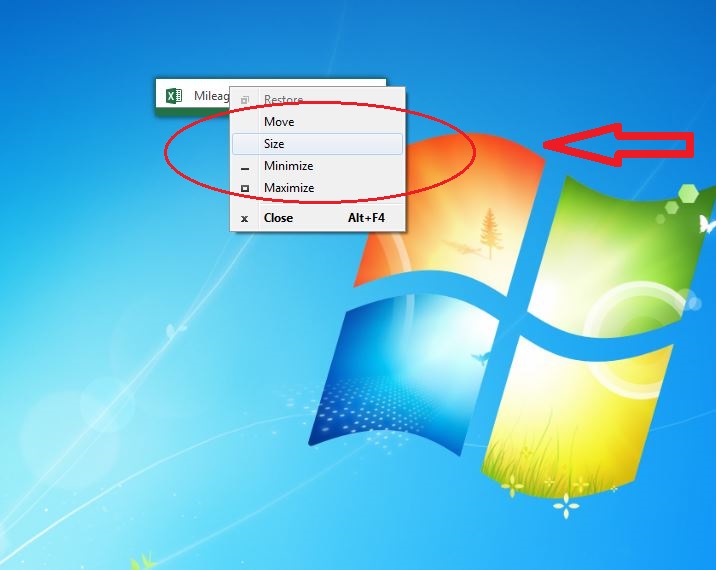 2:) Right click on the ribbon minimized Excel window and click SIZE, you will get the size familiar arrow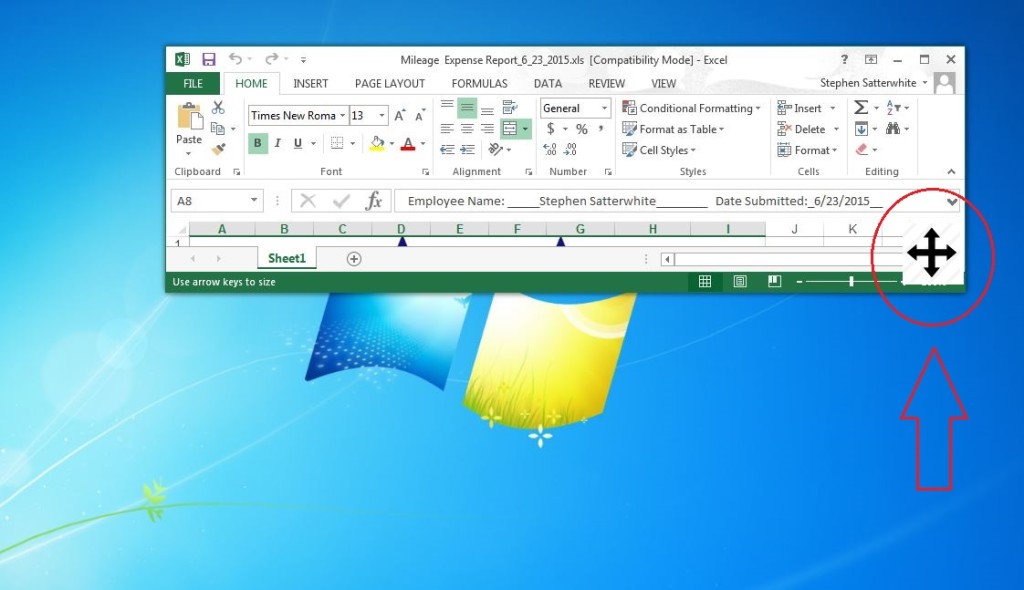 3:) Move the 
icon to the edges of the minimized window and drag it around as necessary to expand it to a large enough window like the above and below examples.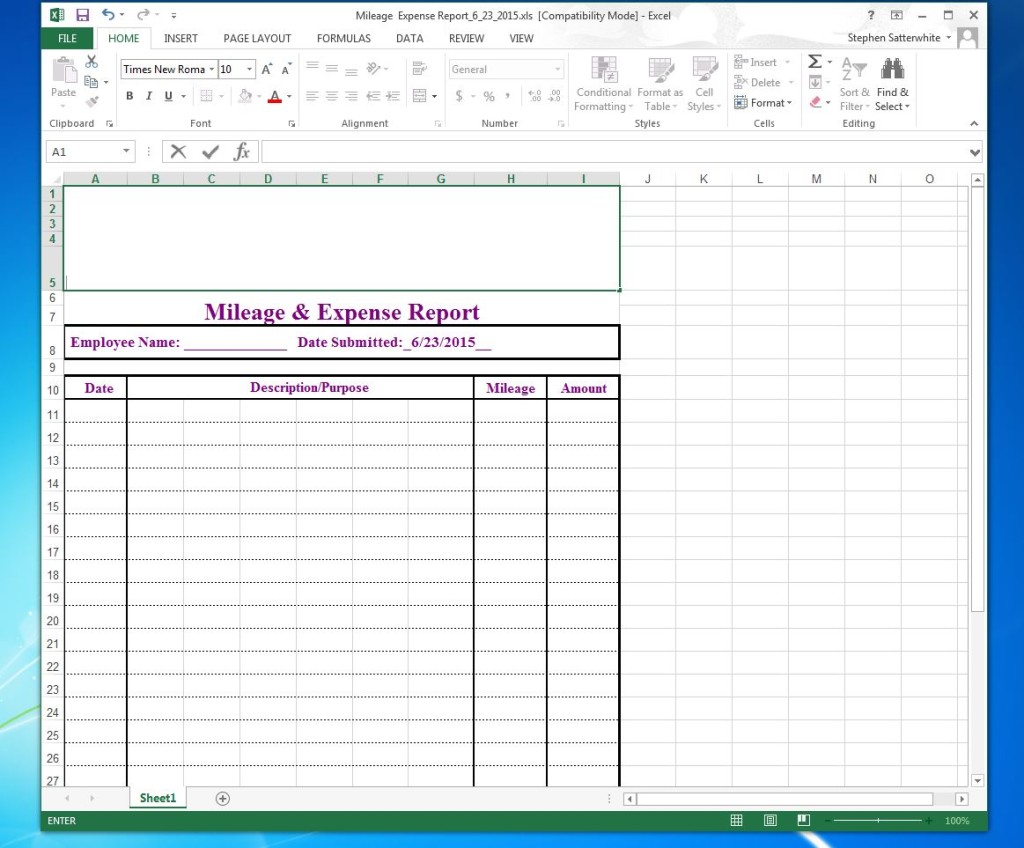 4:) Close the windows using the close button, and it will save the new window size. From then on, Excel will open with that size. This should fix your problem. It worked for me.